The New Look of Executive Search: Introducing Hirenomics' New Brand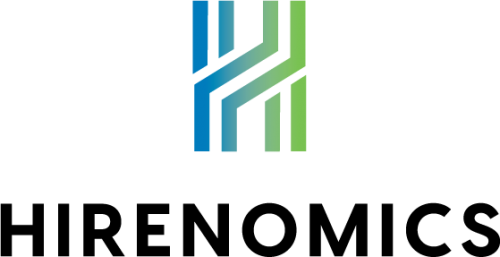 Hirenomics offers customized executive search and professional placement solutions throughout the country. Our expertise is focused on asset and wealth management, insurance, FinTech, private equity/venture capital and risk management, within the Financial Services Industry.
The new Hirenomics brand identity represents a unified partnership with our clients, promising approachability, accountability, and our continued commitment to identify the best talent on every search:
We know our clients intimately; we hold similar values and are transparent with one another. Our close, parallel relationship affords us the means to effectively identify key structural and cultural dynamics in which to present their story to potential candidates.
With a 99% closing rate, clients can be assured they are choosing a partner dedicated to not simply filling a role, but finding the right candidates through our customized search process.
Simply, we don't live off lists, instead, each Hirenomics team member is internally motivated to take action. We unearth every rock to find the ideal applicant and spend time getting to know them, their career aspirations, needs, and motivations. This helps ensure that both parties are positioned for long-term success.
"It's hard to believe that 11 years have passed us by at Hirenomics," reflects Jackie Moes, Co-Founder and Managing Partner of Hirenomics. "We look back with great pride and gratitude for the clients and candidates we work with, many of whom we now call friends. We are equally as excited to look forward, starting with our new brand. Like the continuous changes in search, we are happy to change with them."
With over 58 years of collective industry experience, our clients consider us trusted advisors with substantial market intelligence serving premier and niche firms across the country.

---

Our leaders at Hirenomics have expertise in Executive Leadership across the Financial Services industry, and beyond. This hands-on experience helped to create our highly customized retained search services. Visit www.Hirenomics.com to learn more or call 612.223.7965 to discuss how Hirenomics can help you with your hiring objectives.